Investing in real estate can be a great way to diversify your portfolio and build wealth over time. However, finding the right property at the right price can be challenging, especially in a competitive market like Riverside County, CA. That's where real estate investors come in. By purchasing homes in bulk, investors can offer a variety of properties at attractive prices to potential buyers. But while buying from real estate investors can be a smart choice, it's important to be well-informed and prepared for the process. In this blog post, we'll discuss some tips for a smooth transaction when buying homes from real estate investors in Riverside County, CA.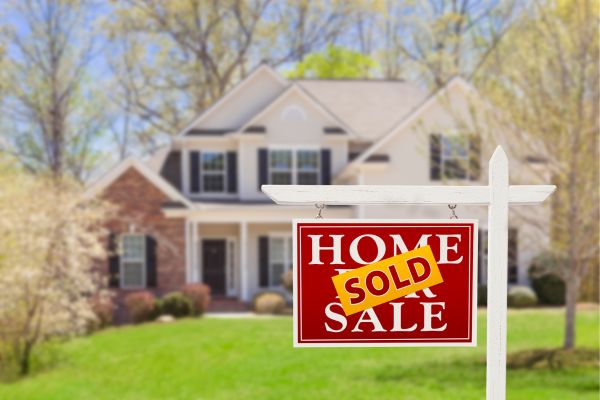 From doing your due diligence to negotiating the best deal, we'll cover everything you need to know to make a successful purchase. So, whether you're a first-time homebuyer or an experienced investor, read on to learn more about buying homes from real estate investors in Riverside County, CA.
Tip #1: Research the Investor
Before you even start looking at properties, it's important to research the real estate investor you're considering buying from. Look for reviews online, check their website and social media pages, and ask for references from past clients. This will give you a better idea of their reputation, experience, and track record. It's also important to make sure they are licensed and in good standing with the relevant regulatory agencies.
Tip #2: Get Pre-Approved for Financing
Getting pre-approved for financing is important no matter who you're buying from, but it's especially crucial when buying from a real estate investor. Investors often prefer cash buyers, so having a pre-approval letter from a lender will show that you're serious about buying and that you have the financial means to do so. Additionally, a pre-approval letter will give you an idea of what you can afford, which will help you narrow down your search to properties that fit your budget.
Tip #3: Get a Home Inspection
While investors may have already fixed up the property, it's still important to get a home inspection before closing on the sale. This will give you peace of mind that the property is in good condition and that there are no hidden issues that could cost you money down the road. A professional home inspection can also give you leverage to negotiate repairs or a lower price.
Tip #4: Review the Contract Carefully
Make sure to review the contract carefully before signing anything. It's important to understand all the terms and conditions of the sale, including the purchase price, closing costs, and any contingencies. If there's anything you're unsure about, don't be afraid to ask questions or seek legal advice. It's better to take the time to fully understand the contract than to sign something you later regret.
Tip #5: Communicate Clearly
Communication is key in any real estate transaction, and it's especially important when buying from an investor. Make sure to communicate clearly with the investor and their team throughout the process. If you have any concerns or questions, don't hesitate to ask. Clear communication can help prevent misunderstandings and ensure a smooth transaction.
In conclusion, buying a home from a real estate investor in Riverside County, CA can be a smart choice, but it's important to approach the process with care. Research the investor, get pre-approved for financing, get a home inspection, review the contract carefully, and communicate clearly throughout the process. By following these tips, you can increase your chances of a successful and smooth transaction.